OUR PRODUCTS
Bobbin Stripper Machine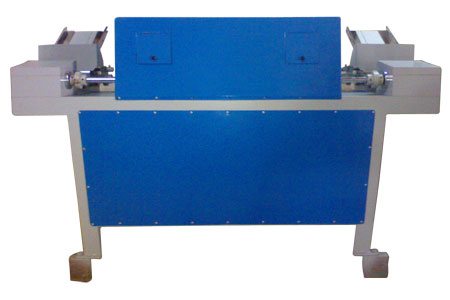 Introduction
Waste....even in our most efficient processes we generate it. Sometimes it is inevitable. But now you can turn your waste into profit by cleaning your bobbins with "MAHESH" Bobbin Stripper machine.
Mahesh Engineering Works is pleased to introduce MAHESH Bobbin Strippers. These bobbin strippers can be used to clean almost any size bobbin or tube, whether they're made of paper, cardboard and plastic bobbins.
We are offering some advantages of our Bobbin Stripper
| | |
| --- | --- |
| | In many cases, the waste yarn can be resold or re-extruded, eliminating waste disposal fees and increasing the efficiency of the process. |
| | It is very easy to operate and smooth in running. The Stripping process is safe for its operators and surrounding environment. |
| | The Machine strips about 3000. Bobbins per hour without causing damage neither bobbin nor yarn and allowing for re-use. |
| | Labor costs are drastically reduced. Employees can perform other tasks Instead of spending hours at the tedious traditional risky method of Bobbin stripping. |
| | The waste yarn in many cases is able to be resold or re-extruded saving the company waste disposal fees and increasing the efficiency of their Process. |
| | The supply and discharge/transport of the bobbins and residue waste is a manual process without peripheral equipment. |
If you are tired of throwing your money out the window along with your bobbins, contact us for more information about our Bobbin Stripping send your bobbins as sample in our company consultation for the easiest and most efficient method of stripping your bobbins and saving your company time and money. If you require further technical assistance or other information please feel free write to us.